We hope you had a great summer.
At Fibre Bio, we took the opportunity to finalize the last details of our brand new website and work on new projects.
For those of you who haven't seen it yet, we invite you to discover it. You will find a lot of new features.
What's new on the Fibre Bio website
A store dedicated to particulars
Since the beginning of Fibre Bio, we have focused on professionals, dyers with our ready-to-dye materials and brands for our naturally dyed fabrics.
Since then, we have rethought our product offer to offer particulars fabrics dyed and printed with natural dyes.
Because the growing interest for natural dyes from professionals will come from the needs of the consumers that we are!
Find on this store 100% organic cotton fabrics (double gauze, cambric, interlock, jersey, …) and 100% cotton (Khadi) in pretty natural colors for your sewing creations or prototype development.

We have also set up a tool that allows you to leave opinions and comments on each of the product sheets so that everyone can give advice on the materials.
Eshop's prices have also evolved. When we used to address ourselves mainly to professionals with prices excluding taxes, we decided to display prices including all taxes so that it can also speak to individuals.
It will soon be possible again for the professionals to have access to the professional rates directly on the site with their customer account but, in the meantime, contact us by email to get the professional prices.
Some fabric prices will also evolve. Indeed, we collaborate with new suppliers and buy in larger quantities which allows us to have more attractive prices. This will be notably the case for Cambric and Poplin for this beginning of the year.
Fabrics and products in collaboration with French dyers
Through the new website, we also wish to highlight the know-how of French dyers. This is why, throughout the year, we are going to propose you new collaborations in natural dyeing Made in France which will come out by the end of the year.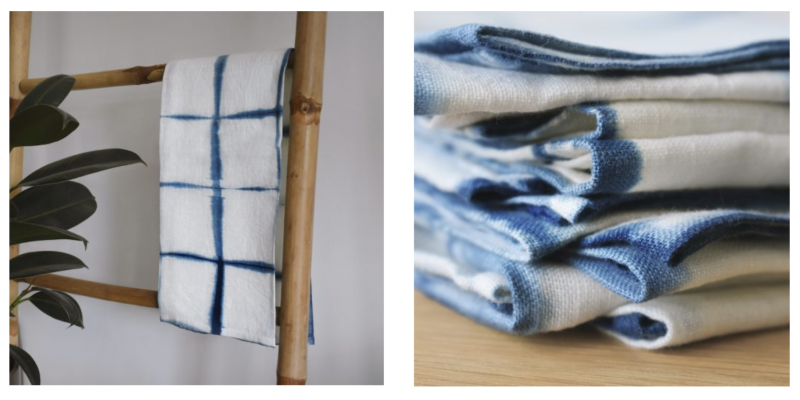 Example of possible collaboration – non-exhaustive photos
These collaborations will begin in the fall with pre-order systems allowing dyers to have time to work in pleasant conditions.
On the professional side, new services
Fabrics
Searching for and visiting new suppliers is an integral part of our business. We are constantly looking for new collaborators to offer you a wide range of eco-responsible materials to develop your collections.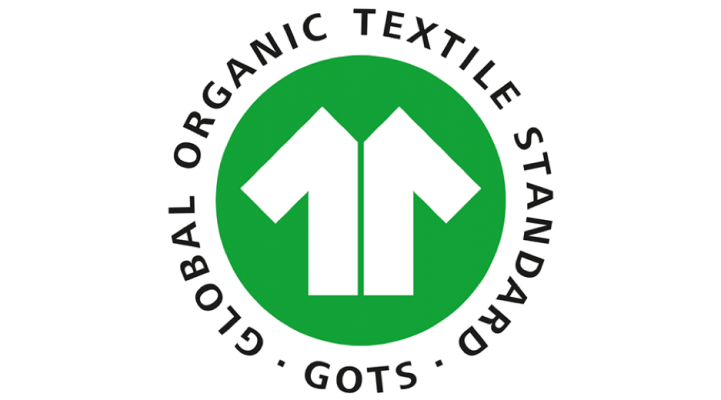 The GOTS certification we obtained last year has helped us a lot to meet new suppliers and source new materials. Today our range of materials is wider and we will continue to improve it as we meet new suppliers.

Dyes
You surely know us thanks to natural dye, which is an integral part of our identity and our services. This 100% natural dyeing is a real know-how that we wish to continue to promote and make you discover.
Recently, we have integrated GOTS certified dyes into our service offer, allowing professionals wishing to move towards an ecological transition to do so gradually and in accordance with their needs.
This service is available for larger quantities from 500m per color.
Know more about GOTS certified dyes
Styling office
One of the other novelties for professionals is our support service in the creation of your brand identity.
We now collaborate with the "agency" GREEN DOOR STORIES, a committed design studio. https://greendoorstories.com/
Marion is a designer and she will guide you through various missions to develop your brand in natural dyes:
Product design and collection
Textile design
Visual identity / positioning and creative strategy
A Showroom space in our offices
Because we know the importance of seeing and touching materials to move forward in your collection development project, we have set up a fabric library in our offices to receive you and present our different fabrics and services.
Showroom open by appointment only.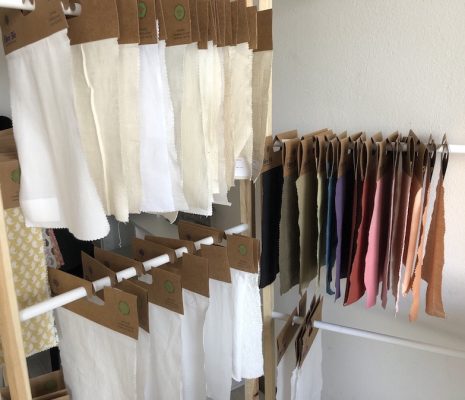 Take your agendas, the group order is back!
The next edition of the group order will take place from September 18 to 28.
For those of you who don't know yet about the grouped order, it is an event that we organize twice a year. The principle of the group order is based on the pooling of purchases. It is about buying in a group in order to lower the prices and benefit from the price of the total quantity ordered.
A final word
So many changes for this new school year that we approach with positivism and dynamism because despite the difficulties that we all face in 2020, it is important to keep hope and believe in this transition towards a more responsible way of consuming and a respect for nature.
If you have the slightest question concerning this article and the innovations Fibre Bio, please contact us by email: [email protected] or by telephone with the 09.86.56.50.78