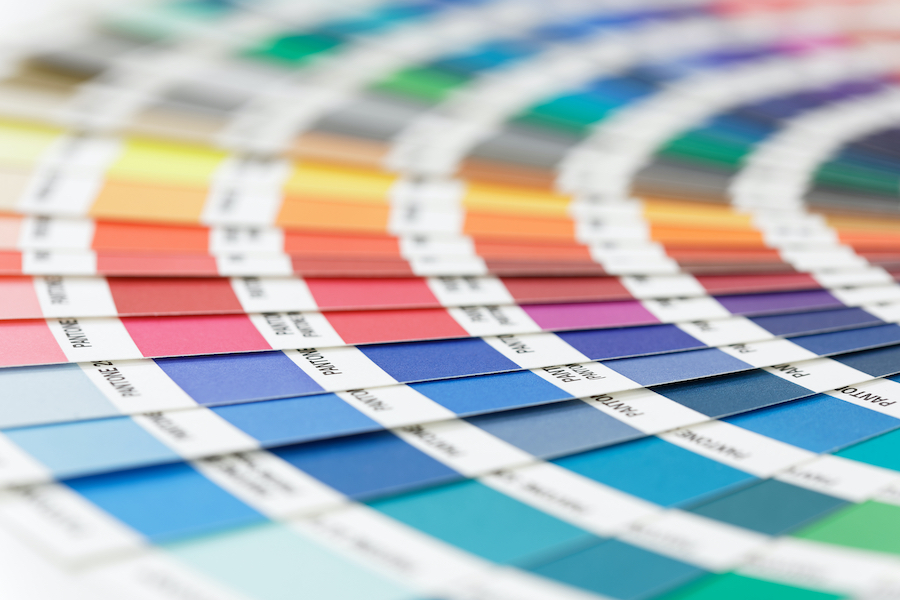 Select your colours from the Pantone references. It is possible to personalise the fabrics with the colours of your choice, in the image of your brand with plains or prints.
The GOTS dyeing service is available from 500 meters per colour. 
You wish to make your collection in specific colours but wish to keep an ethical approach?
The GOTS certification is a worldwide and complete certification in terms of evaluation of organic fibres, integrating social and environmental aspects. It independently certifies all stages of the textile production chain.
As far as GOTS certified dyes are concerned, here are the criteria to be respected: 
All chemical inputs (e.g. dyes, adjuvants and processing chemicals) must be evaluated and must comply with a number of basic toxicity and biodegradability/disposal requirements.

Critical inputs such as toxic heavy metals, formaldehyde, aromatic solvents, functional nanoparticles, genetically modified organisms (GMOs) and their enzymes are completely banned.

The use of synthetic finishes is limited, sizing and weaving oils must not contain heavy metals.

Bleaching agents must be oxygen-based (no chlorine).

Azo dyes releasing carcinogenic amino components are prohibited.
Link source : https://www.global-standard.org/fr/the-standard/general-description.html 
In order to guarantee all these criteria, inspections are carried out once a year by independent third party certification bodies throughout the textile supply chain (from producer to final consumer). For Fibre Bio, this is the ECOCERT body. Each stage of production, processing and sale is independently certified.
The GOTS dye is therefore much more controlled and less harmful than a conventional synthetic dye. Nevertheless, it remains a synthetic dye because the products used are not 100% natural.