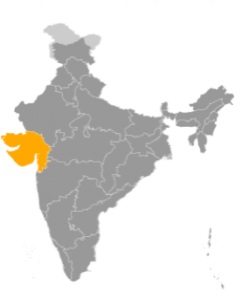 In November, we went back on the Indian roads to discover new artisans mastering the ancestral know-how of natural dyeing. More precisely, we went in the Gujarat region. 
During each trip, our aim is to discover new fabrics and new techniques in natural dyeing in order to offer you more and more choice in the personnalisation 100% natural fabrics. 
Through this blog article, we bring you in our luggage to discover artisanal fabrics and printing techniques that we loved.
Fabrics  
Kala cotton  
Kala cotton is an endemic cotton from Gujarat region. It is, by default organic, because the farmers who grow it do not use any pesticides or synthetic fertilizers for its production. 
This cotton variety has been able to adapt to low water requirements and very arid conditions of the region where it grows. 
Kala cotton culture is rain fed only. It does not need any extra water to grow. The cotton plant is wind and heat resistant. It has high tolerance to diseases and parasites. 
For long time it was abandoned because of a lack of adaptation to industrial machines, kala cotton is now again under spotlight  with hand spinning and weaving. 
When it comes to dye the fabric with natural dyes, it is usually the yarn which is dyed before the weaving step of the fabric.
         
             Filage coton kala                            Métier à tisser – coton kala
Prints 
Batik print
Batik dye fabric is traditionally made using wax as a resistance. Designs are created by painting or stamping hot wax onto the fabric and then dyeing it. The wax stops the dyes from penetrating the fabric. Which will give the different patterns after dyeing.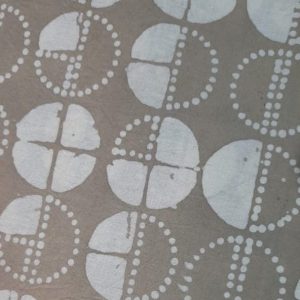 Batik prints and natural dye
Ajrakh print 
Traditional 'Ajrakh' involves various stages of dyeing and resist printing using natural dyes and mordants. Indigo and madder are the primary colors that are used for this dyeing techniques. The resist and some colours are printed on the cloth using carved wooden blocks. These blocks are carved with intricate symmetrical patterns. To get different colors on a same pattern, complementary blocks were used.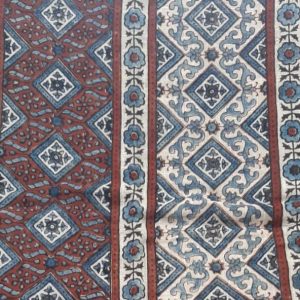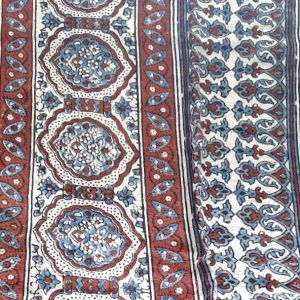 Ajrakh print and natural dye
Bagru print 
Bagru printing is one of the traditional techniques of printing with natural color followed by the chippas of a remote place of Rajasthan. Here are the steps followed by the dyers so make bagru prints: 
First, the fabric is soaked into water for 1-2 days. It helps removing all the dusts

Then, it is treated with harda, to give a color to it 

After harda dyeing, the fabric will get a yellowish tint, that will disappear after washing

Then it is directly printed with wooden blocks 

After making it dry for 2-3 days, the printed fabric is boiled in order to fix the natural colors

Finally it is washed and dried in sunlight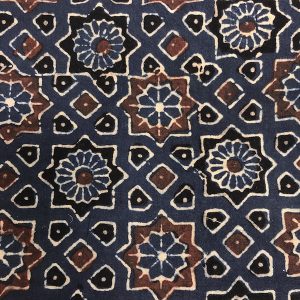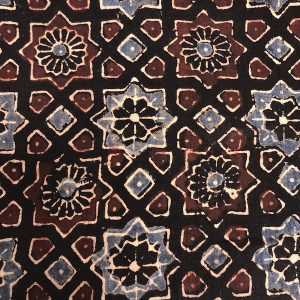 Bagru print and natural dye
We hope you have enjoyed as much as we did discovering these different printing techniques and fabric. If you are interested to develop your own designs, feel free to send us an email to [email protected]
See you soon for new discoveries!